About JuanPa
The inspiring path to awakened leadership
About JuanPa
The inspiring path to awakened leadership


motivational speaker | transformational leader 
Juan Pablo Barahona (JuanPa) is a transformational leader, motivational speaker, visionary, holistic yoga teacher, healer and coach. As the founder and director of Kawoq Conscious Living School, he has created life changing programs that are globally recognized and shared. These programs enable participants to realize their deepest potential and step into their inner wisdom and infinite power.
JUANPA HAS IMPACTED AND INSPIRED MILLIONS…
through his teachings at world renowned events and festivals, such as: Afest, Agape Revelation LA, Mindvalley University, Talentum, Freedom Fest, Bhakti Fest, Hanuman Festival, Wanderlust, Envision Festival, No Mind Festival, and many more.
As a trained professional in many arts; JuanPa uses his diverse background to create a unique teaching blend of Quantum Physics, Kinesiology, Mindset, Holistic Medicine, Tantric and Toltech Philosophy, Qi Gong, Yoga, Breathwork, Meditation, Reiki Mastery, Sound Healing, other healing modalities and Shamanism, having spent 20 years working with Shaman's all over the world. 
HE USES THESE TOOLS TO LEAD HIS AUDIENCE THROUGH AN EXTRAORDINARY HEALING INTROSPECTIVE JOURNEY.
JuanPa has been on an entrepreneurial path of teaching abundance, connection, mindset and deep soul service for over 20 years, leading inspirational talks, workshops, retreats, immersions and teacher trainings around the globe. He is an eternal student of love and life and has found his passion and purpose in empowering others.
[gravityform id="1″ title="false" description="false" ajax="true"]
JuanPa is something that is truly special. He's a visionary, he's truly present every moment with you when you're having breakthroughs and really seeing you for who you really are. Regardless of the mask that you've tried to put up, he really brings out your true heart to let you be seen in the world finally.
The biggest transformational aspect of JuanPa's teaching is finally letting yourself see that your heart can be free."
COLLEEN GALLAGHER | GLOBAL EDUCATOR
The Quantum Flow method is a straightforward process but it provides a very useful framework for anytime you want to go deeper in whatever you're feeling, into your purpose or identity or even just everyday life. There's science, spirituality and methodology behind it but it's not rigid. You can weave into different kinds of movements and really tapping into that thing you really want to look at. And so quickly…. just release.. then expand .. and flow from there.. Super beautiful! "
Jason Canniff | Quantum Flow Certification
JuanPa has the most resonant high energy I've ever felt in a person. He is very present, connected to his higher self and embodied. I think that embodiment is what really brings all of us into that space. He's absolutely the embodiment of his divine self. As a leader, that's really the resonance that he comes from. A real leader to me is someone who empowers the higher self of others. JuanPa really does that."
Darrick Morrison | director
He's very passionate, he's very powerful and he brings out the best in you. Most importantly he leads by example. The biggest transformational aspect of JuanPa's teaching is just embracing who you really are. The real, the raw, the truth and your authenticity is your greatest gift. "
Travone Edwards | health coach
This journey has been amazing! It's finally shifted things/stories I've been carrying for years! I still have more layers to move but I feel confident that working through the programme again and again or as necessary I'll be even further with stepping into my potential (as it's limitless). My dreams or highest potential has already happened, it's ready for me, and I feel the deepest love for myself and have stopped being hard on myself no matter what!! I've connected with some beautiful people and I'm so grateful. JuanPa your'e such a beautiful inspiration and example to everyone and I send my heartfelt love to you . Thank you thank you thank you so much"
Nicola Molloy | healer & coach | amplify the leader within
"
JuanPa is a very unique leader
He is powerful, grounded and super laser focused on impact. Being grounded and being centred in that role as a masculine leader has been huge for me. Being able to cultivate the emotions and alchemise the emotions and using it as a driver has been super powerful. That has been the biggest transformational aspect of JuanPa's teaching for me."
Steve McNamara | Light leader
At the age of seventeen, JuanPa found himself lost in the search for his own purpose and a meaning for life. He yearned to sense the guidance of god but his desperation led him to substance abuse and emotional self-sabotage. JuanPa was overwhelmed with more ideas and visions for his life than he knew how to deal with. However…
it was this darkness that allowed JuanPa to find his light.
His journey to leadership started when he wholeheartedly committed himself to never again suppressing his own potential and numbing his talent and creativity.
He knew it was time to amplify and become the leader he was destined to be.
JuanPa calls this process his journey to inner mastery, to owning his own energy, his own mindset, his body, fitness and health, learning how to deal with his emotions, and ultimately channeling his inner energy for his higher self.
JuanPa's quest for inner mastery led him to live in a community in Italy where he worked on his addictions, mindset, self growth and contribution to the community. After 2 years, when the community saw his own mastery over himself, they invited him to become their leader. It was here that he truly realised his own potential and higher purpose…
to help other people overcome their obstacles and embody their own inner leaders.
JuanPa spent the coming years dedicating all of his energy to developing and diversifying his tools as an energetic leader so he could amplify his ability to help others. He trained in Yoga, Chinese Medicine, Holistic Nutrition, Chi Kung, Kinesiology, Tantric and Toltech Philosophy, Reiki, Sound Healing, Shamanism and Holistic Therapies.
JuanPa's current phase of leadership evolved out of a knowing that he was called to help more people on a bigger scale than just those inside the community.
He had dedicated his life to uncovering the secrets to happiness, health, success and abundance…
and he felt it was his duty to help as many people as he could with his knowledge, and create leaders who would amplify this impact even further.
JuanPa now works with a diverse range of individuals, CEO's, artists, and more who are as dedicated as he is to amplifying their leadership and creating massive impact in the world.
JuanPa spreads his teachings by:
Holding live events, workshops and trainings
Working on the streets with underprivileged children
Offering free knowledge through his social media channels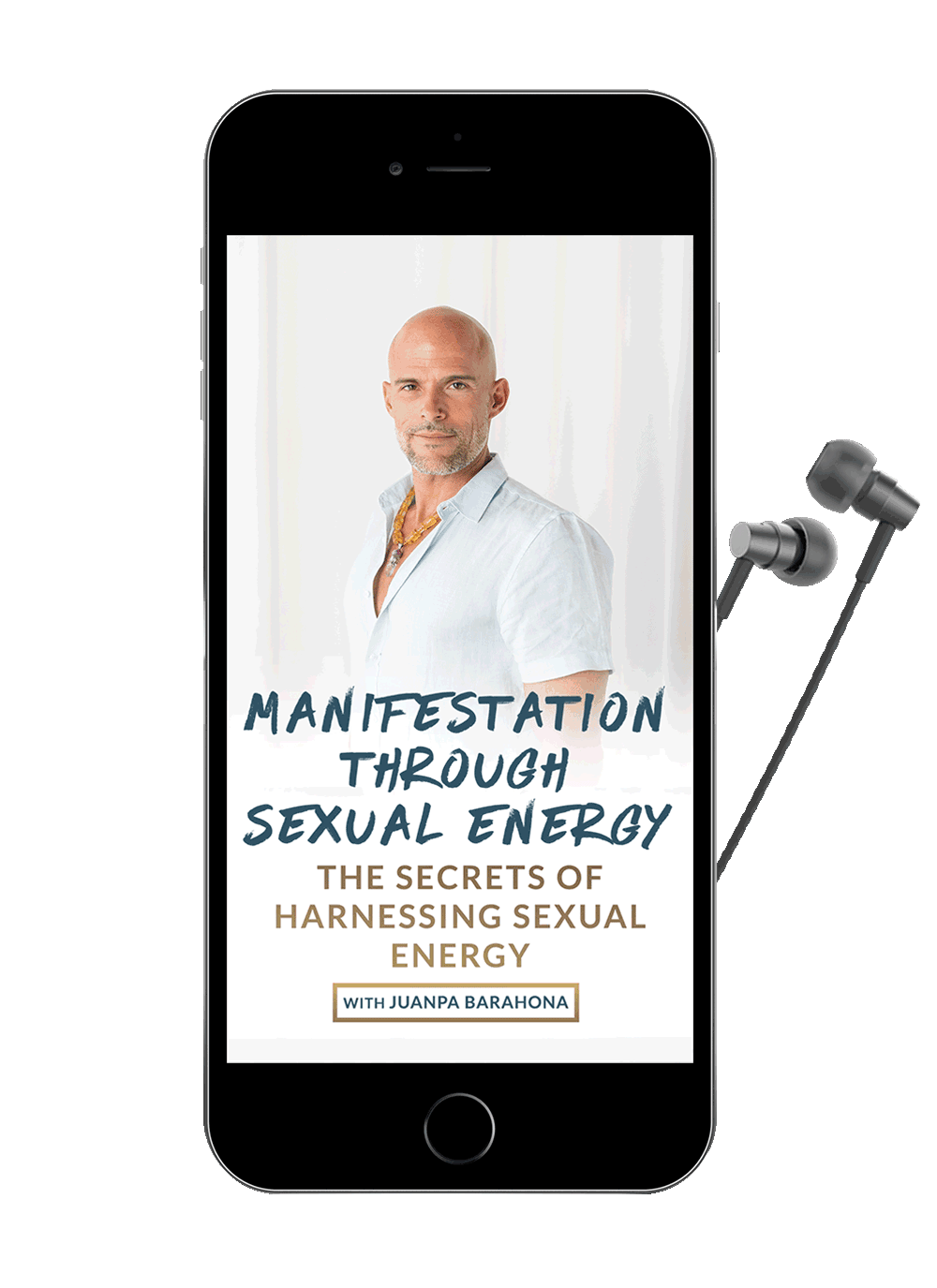 MANIFESTATION THROUGH SEXUAL ENERGY
Quantum Healing Certification
16 WEEK ONLINE COURSE + 3 DAY EVENT
COMING SOON
Join JuanPa and Regan on this intensive, 16 week online course that will teach you how to get MACRO results for you AND your clients in a MICRO amount of time. 
Releasing into abundance peru
POWERFUL SHIFTS IN ALL AREAS OF YOUR LIFE
16-24th NOVEMBER 2020
Releasing Into Abundance in Peru is a 9-day intense, full immersion retreat using ancient wisdom and the guidance of sacred plant medicines to unleash abundance in all areas of one's life.
REMEMBER, RECONNECT AND QUANTUM LEAP

Soul Remembrance Online Is Our Super Intensive Online Course,
Demonstrating How You Too Can Fully Harness The Power That Manifests Every Desire!
AWAKEN YOUR WILD AND YOUR TRUTH
4th-11th DECEMBER 2020
A 9 day training to deliver all the tools you need to awaken and magnify your leadership: mindset, ancestral embodiment practices, core realignment, transformational breath work, life enhancing philosophy and much more...