AMPLIFY THE LEADER WITHIN

8 Week Online Intensive

AMPLIFY THE LEADER WITHIN
8 Week Online Intensive
Go deeper into your purpose
are you ready to transform your leadership?

JuanPa uses his 20 years of experience as a true leader in this unique 8 week training to help you empower yourself, accept who you really are, and give you all the tools you need to emerge out of your suffering, live the life of your dreams and awaken your true inner leader.
This program is beyond a leadership training…
It is a journey of deep transformation…
A process that will align you with your HIGHEST SELF so that you can really be the change you want to see in the world!
It is for anyone who wants to REALLY EMBODY their PURPOSE and start creating abundance in the process…
It is for leaders who already are creating change in the world and also for those who are starting to find their purpose and have a big call in helping humanity evolve…
It all starts from within, from internal change into external reality…
For it to be real and sustainable, it needs to align in every area of your life…
It is the art of not only learning to speak from truth, from the heart… but also walking the talk in every way possible…
It is the art of being the HIGHEST version of yourself and from this place doing whatever needs to be done with ease and flow…attracting all the people that are ready to grow with you in your process…
A leader can be a teacher, a parent, a coach, a friend, a lover, an entrepreneur…. a Radiant human being creating change in the planet…becoming the answer instead of the problem…
If you really feel to step up, to trust your gut…to start shining from your FULL POTENTIAL this program is the tool for you…


8 Live Online Group Coaching Sessions

Private VIP Coaching and Support Group
juanpa will be diving deep into:

Tapping into the dormant parts of your leader

Embodying your true purpose

Aligning to the frequency of abundance

The 7 leadership portals that most leaders are unaware of

How to rewire your nervous system so you can open to the next frequency of leadership

How to bio-hack your mind

Tapping into the five key elements so you can increase your income

How to become the version of you that automatically impacts more people

Realigning your inner leadership identity

How to constantly tap into your intuition

How to overcome the inner resistance of your next levels of leadership

Rewiring internal blocks into your greatest gifts and opportunities

Unleashing the power of your core

Designing your daily leadership activation plan

"He's one of the best transformational leaders I've met
I have known Juan Pablo for over 10 years. We have hosted events together and traveled together. He's one of the best transformational leaders and yoga practitioners I have met in my 25 years of world travels. He embodies 'Pura Vida' — the health and life message of his country of origin: Costa Rica. When you are with him, I can guarantee you that you will be having The Best Day Ever!"
David "Avocado" Wolfe | Author, adventurer, nutritionist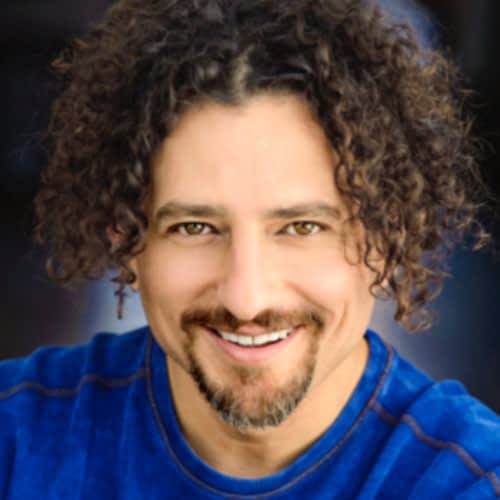 Life is waiting for you to say YES….
Join this 8 week online intensive now and start the journey to unleashing your full potential!
[gravityform id="1″ title="false" description="false" ajax="true"]