Reveal Your Soul's Limitless Power…
Discover The Method To Effortlessly Receive More Than You Can Imagine
(Or Think You Need)
And Be Fully Confident That Every Action Aligns With Your Highest Authentic Self!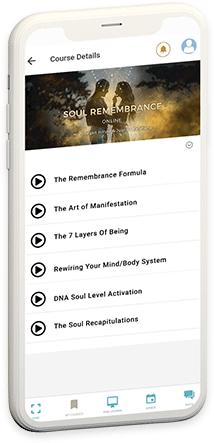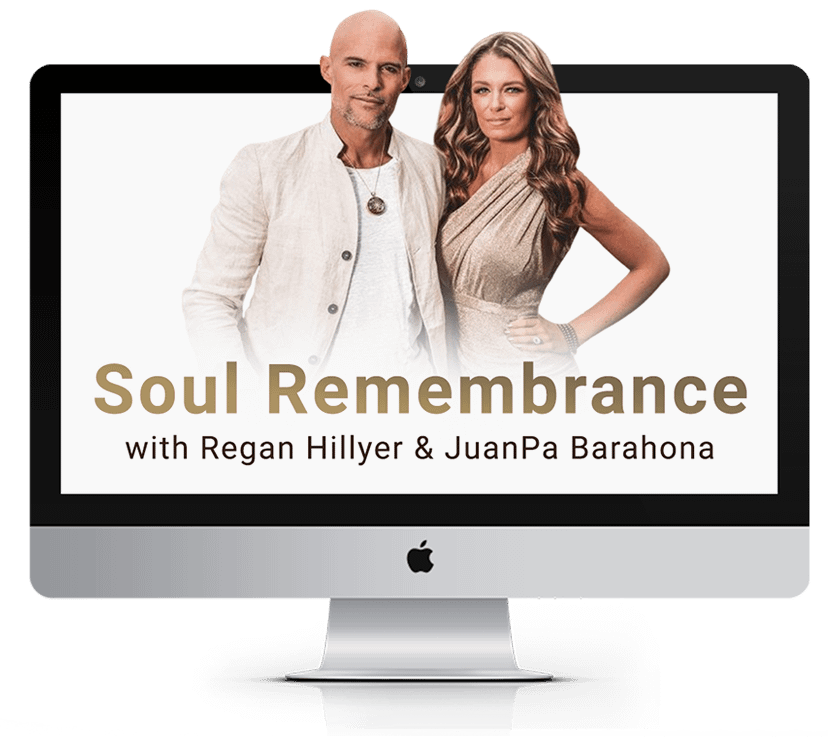 Reveal Your Soul's Limitless Power…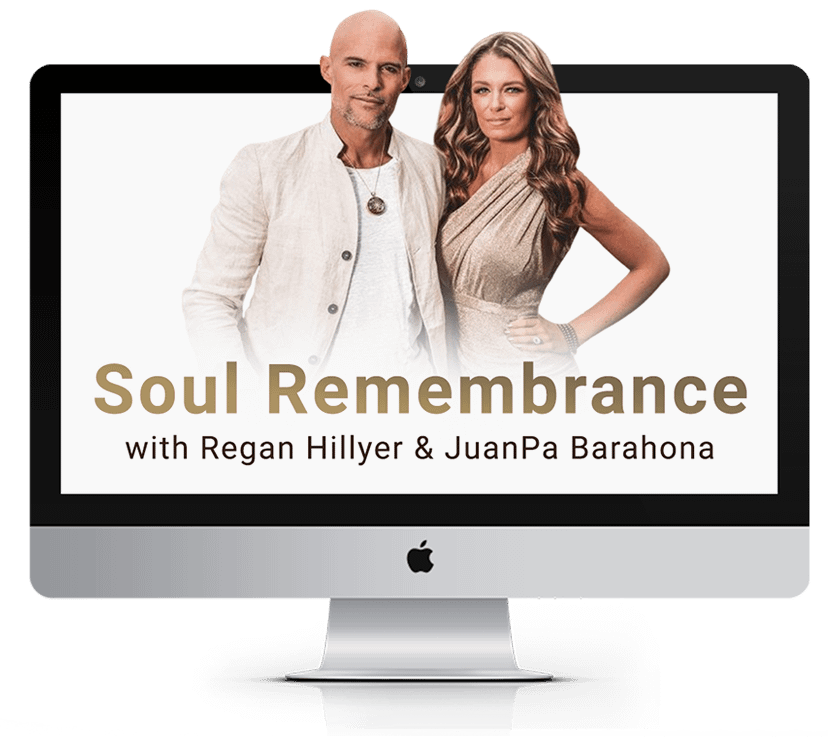 Discover The Method To Effortlessly Receive More Than You Can Imagine
(Or Think You Need)
And Be Fully Confident That Every Action Aligns With Your Highest Authentic Self!

Learn How To Embrace Your Intuition And Effortlessly Align With Your True Calling
(Even If You Don't Know What That Is Yet!)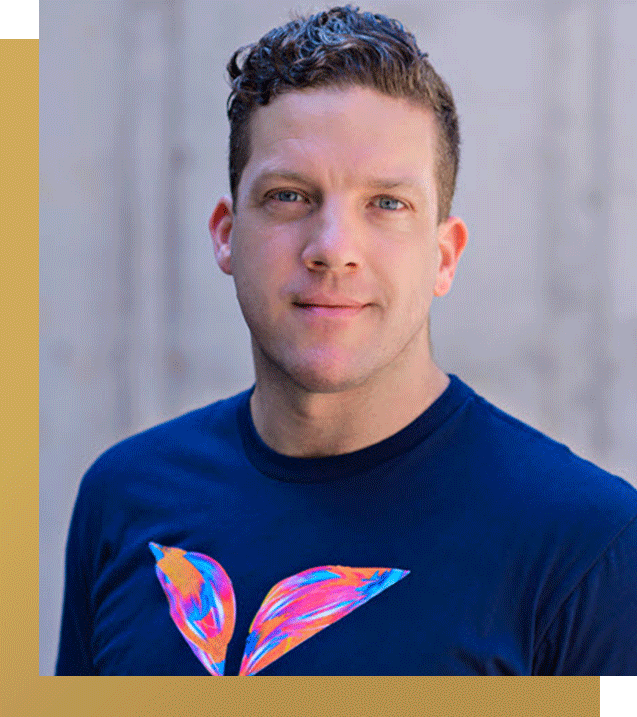 "Real Growth, Results, Ascensions And Breakthroughs
Regan and JuanPa have helped me transform my life, and experience massive shifts, elevations, healings and breakthroughs in all key aspects of my life beyond what written words can explain.
Thanks to their work, wisdom, programs, practical techniques, Soul Remembrance Retreat in New Zealand, support, and sheer presence both in person and online, I've been able to not only become a better version of myself …
but also improve my financial well-being, overcome old addictive behaviors from my early thirties, reconnect with my authentic self at the deepest level possible, embody healthy habits, grow my company's revenue by 5x in just 6 months, grow my team from 3 to over 15 amazing heart-centered individuals, become a better leader, win multiple awards at Mindvalley (The Most Passionate, Exemplary Leadership, The Most Courageous), reconnect with my life purpose, discover and crystalize the grand vision for my company, fall in love with life, and so much more.
I'm forever grateful for both of them as my guides, friends, teachers, mystics, energy amplifiers, and fellow human beings. I enjoy every interaction with them, and I authentically and wholeheartedly recommend their work to everyone."
-Klemen Struc, Co-Founder of Soulvana by Mindvalley
What Does It Mean To Truly Live From Your Soul?
Regan and Juanpa here…
The most fulfilled, successful, and spiritually awakened people in history demonstrate it every second of their day.
If you could describe it in one word: Certainty.
You can feel when a person is certain. It radiates off of them!
Their posture invites opportunity. Every move is intentional. You lead by their rhythm.
They leap into situations no matter how daunting they appear because…
They're connected with their purpose, passion, and soul
Imagine that your every breath, every gesture, every choice (no matter how seemingly unimportant) had a purpose.
Somehow… you knew it was right. Even if you couldn't explain why.
You've probably felt this way at some point in your life.
Ask yourself a question. The answer given within 3 seconds comes from your soul… AKA your intuition… Your mind butts in afterward listing all the reasons why it's right or wrong.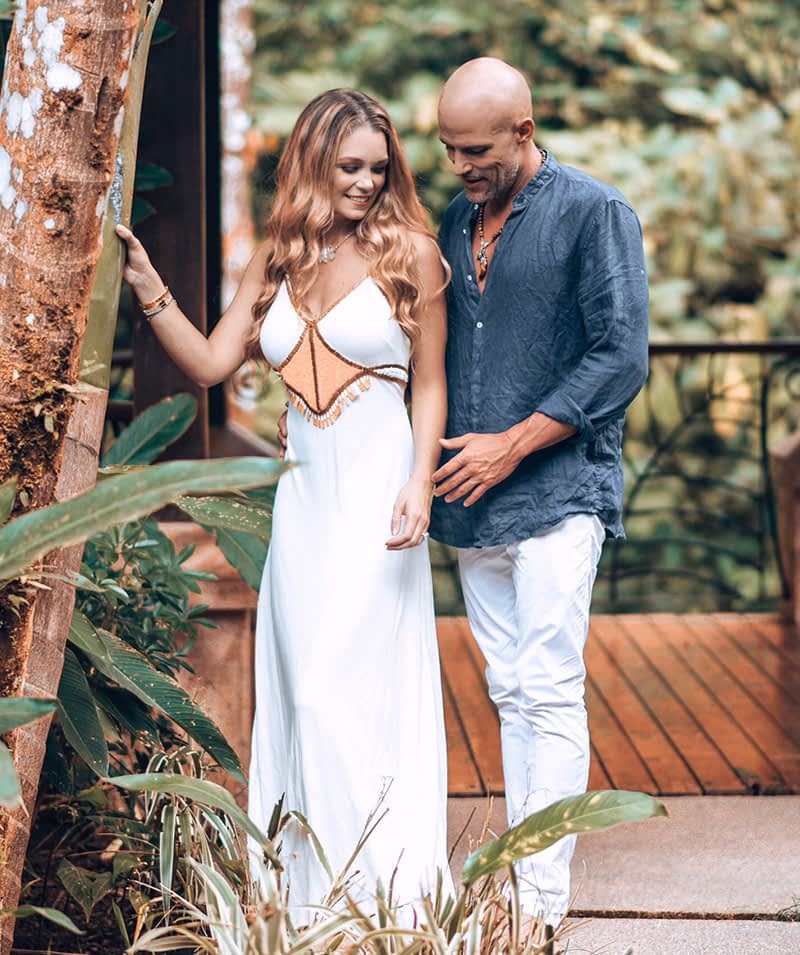 We're Magnetically Drawn To The Most Intuitive People…
Their Soul Is FULLY ON FIRE To Channel Challenges Into Blessings!
Their Energetic Thermostat Is at a RECORD HIGH – They Are OVERLOADED With Abundance!
And The PUREST WISDOM & INSIGHT Downloads Into Their 'Human' Computer
It's the secret to Apple's $1 Trillion worth.
Steve Jobs famously said,
"Have the courage to follow your heart and intuition. They somehow already know what you want to become."
So if trusting your gifts, pursuing your passion, and living your purpose merely requires courage…
Why do so few of us experience it?
Why do most people obsess over the pros and cons of every choice… preparing excuses if their failure can't be swept under the rug..
Never making the decision they want… yet shambling through life unfulfilled..
Because Of Energetic Soul Blocks!
Layered upon us since birth.
See, our soul really does know what we need. Life piles on false energy.
When people judge you, reject you, or plant limiting beliefs into your mind, that brings you further away from your soul's truth.
Multiply that for every day you've been alive.. It's no wonder that most people live in a manufactured way.
It Seems So Logical, Right?
You're not scared of risk...
you're being
"thoughtful".
You're not indecisive...
you're weighing the
"pros and cons".
You're not sacrificing your dream
you're putting "more important" things first
Let's Call It For What It Is: You're Lying To Yourself!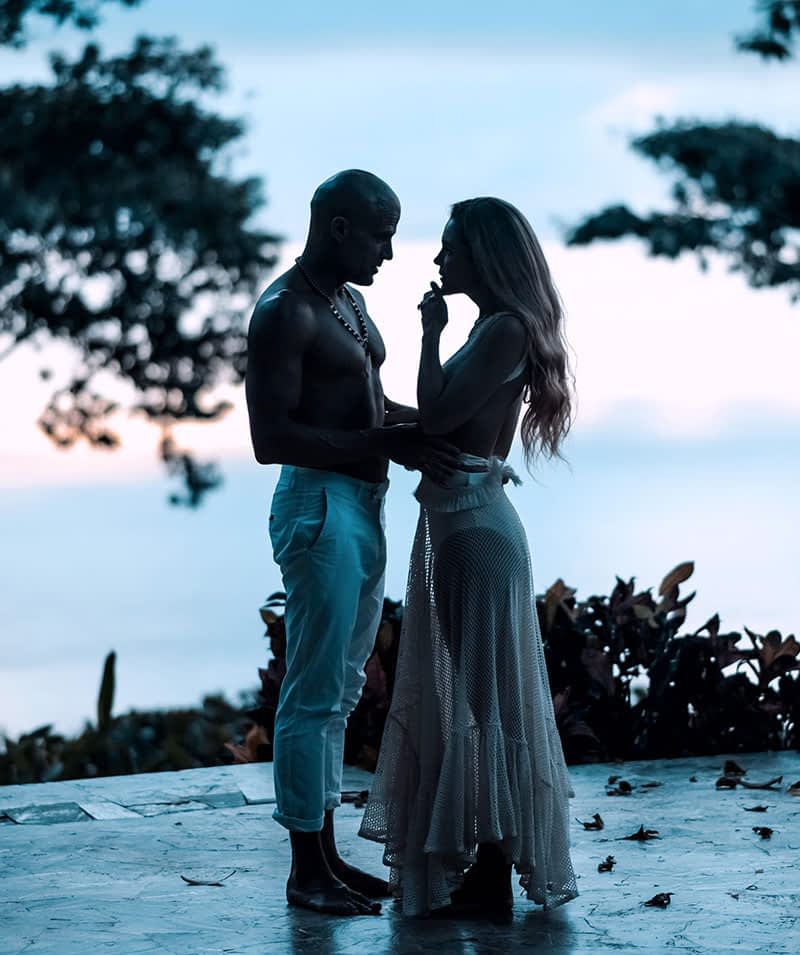 We're going to share something personal…
Even if you lack clarity on what you want, you know something is wrong. You can feel it.
JuanPa and I felt it too…
JuanPa's brother was fatally ill until alternative medicine saved his life. This inspired him to embrace the spiritual community at a young age!
Yet by age 17 JuanPa had suffered abuse and drug addiction. He was exhausted, believing it all to be woo-woo and empty promises.
And I, Regan, bought into the idea of a 9 – 5 as an architect. One fateful day, a speaker instructed my class to visualize ourselves decades into our careers – the thought was nauseating!
Answering The Soul's True Calling…
These choices were influenced by people we trusted (and sometimes feared!), or made to fit in with people who would sooner see us crash and BURN.
But the Universe wasn't done with us!
It placed mentors along our journey who taught us to look inward. The external work was important and it came with time. Understanding how the soul operated was VITAL!
Today…
Regan Hillyer International & JuanPa Global Are Brands Highly Praised For Unlocking Your Deepest Potential!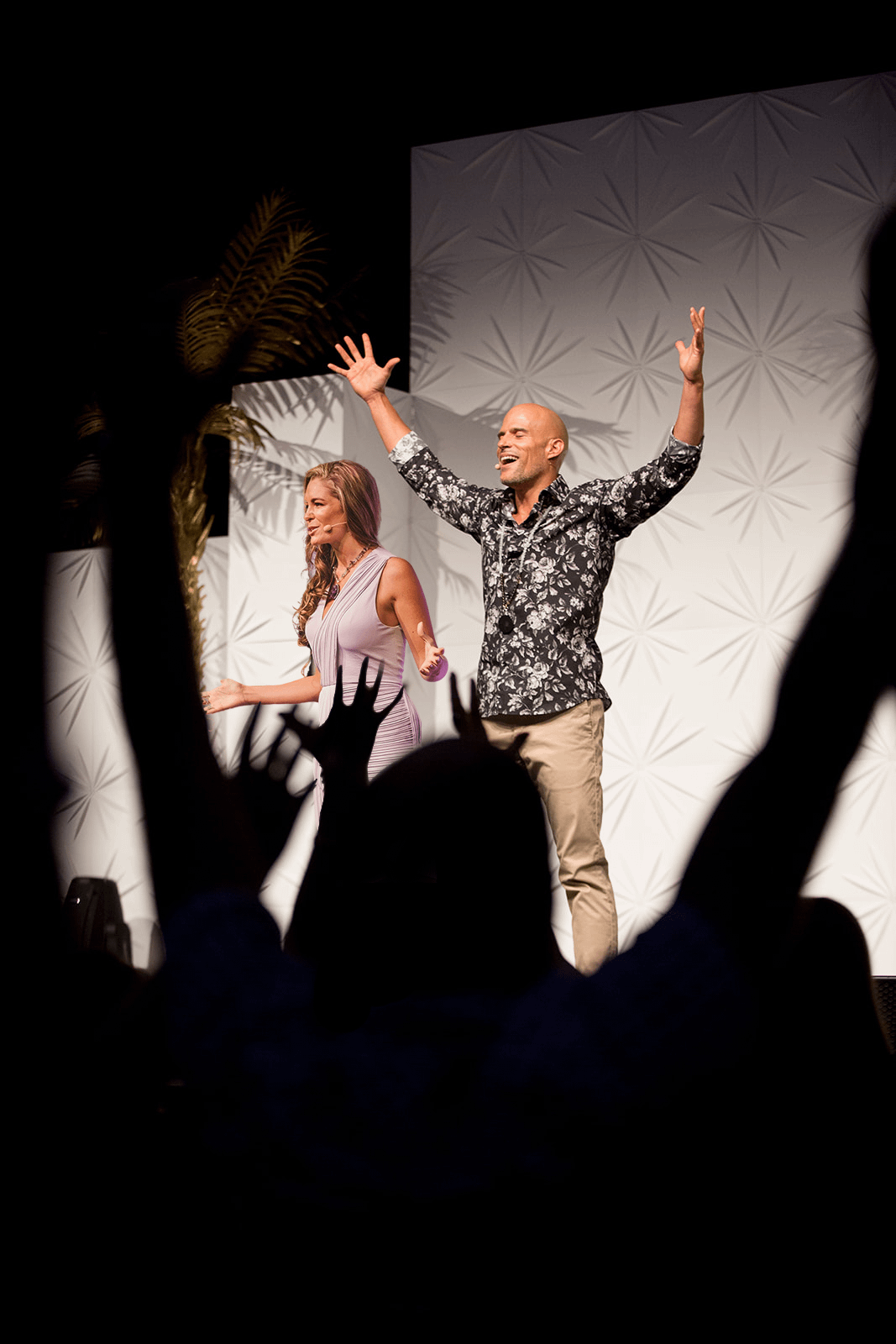 JuanPa has courageously blazed his own path through the spiritual community… Numerous teachers of light revealed themselves to instruct him in their hidden wisdom…
Now he blends over 13 arts into one powerful approach that's been creating new leaders for over 20 years!
Together, we've impacted hundreds of thousands of souls waiting to rise up – by kindling the flame society tried to smother.
We love watching people lean into abundance and embrace who they truly are. That look in their eyes when they finally know freedom feels like the first time… every time.
We cherish emails, texts, and comments raving that our message has empowered people to boldly enter new relationships, thrive in business, and make the impossible possible.
JuanPa and I are sooo, soooo blessed and grateful for this privilege.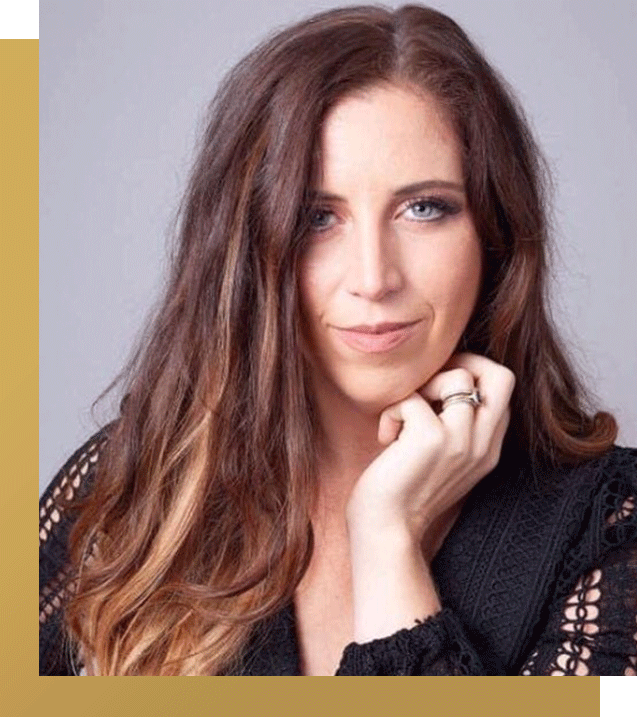 "Above and beyond any expectations

I knew I needed to be here! If you have a deep calling I highly recommend you take this course. It absolutely went above and beyond any expectations from my point of view. It far exceeded that. I highly recommend that if you want to make more impact in the world and go deeper with your internal world and be the best version that you can possibly be this is an amazing course to take!"
Soul Remembrance Online Is Our Super Intensive,
Demostración De Cómo Usted También Puede Aprovechar Plenamente El Poder Que Se Manifiesta En Todos Sus Deseos!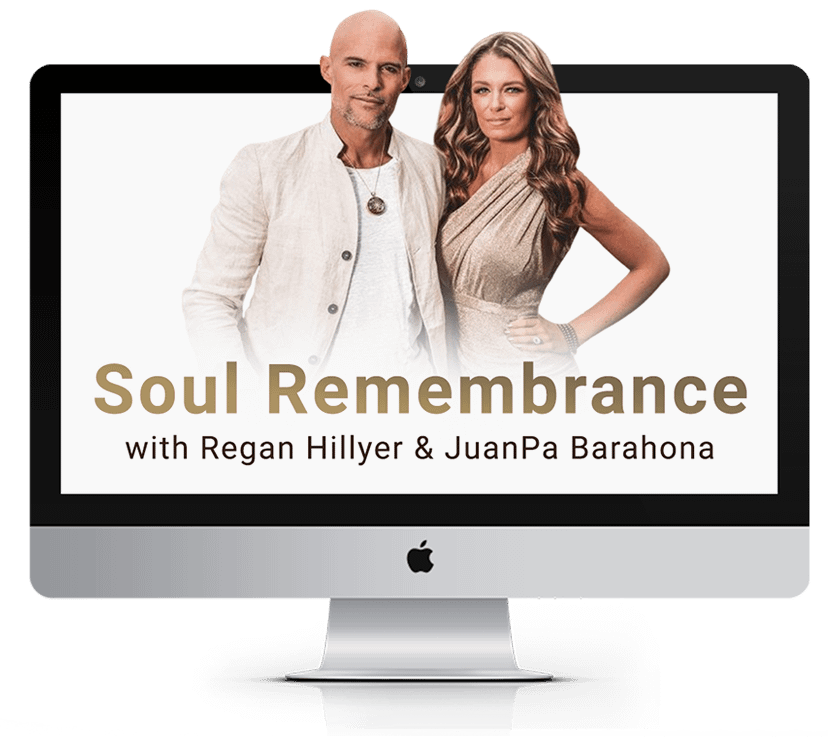 There Are 3 Core Concepts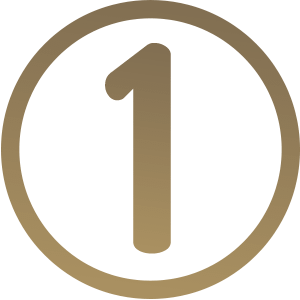 Remembrance
Our souls have existed across millenia. The first step is to awaken that part of yourself.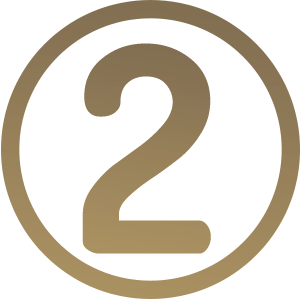 Reconnection
You can then tap into your soul's unique wisdom and mastery.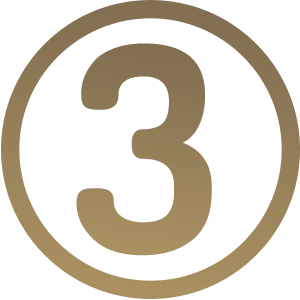 Quantum Leap
You're catapulted into newfound awareness and physical manifestations (whether that be prosperity or fulfilling your life's work).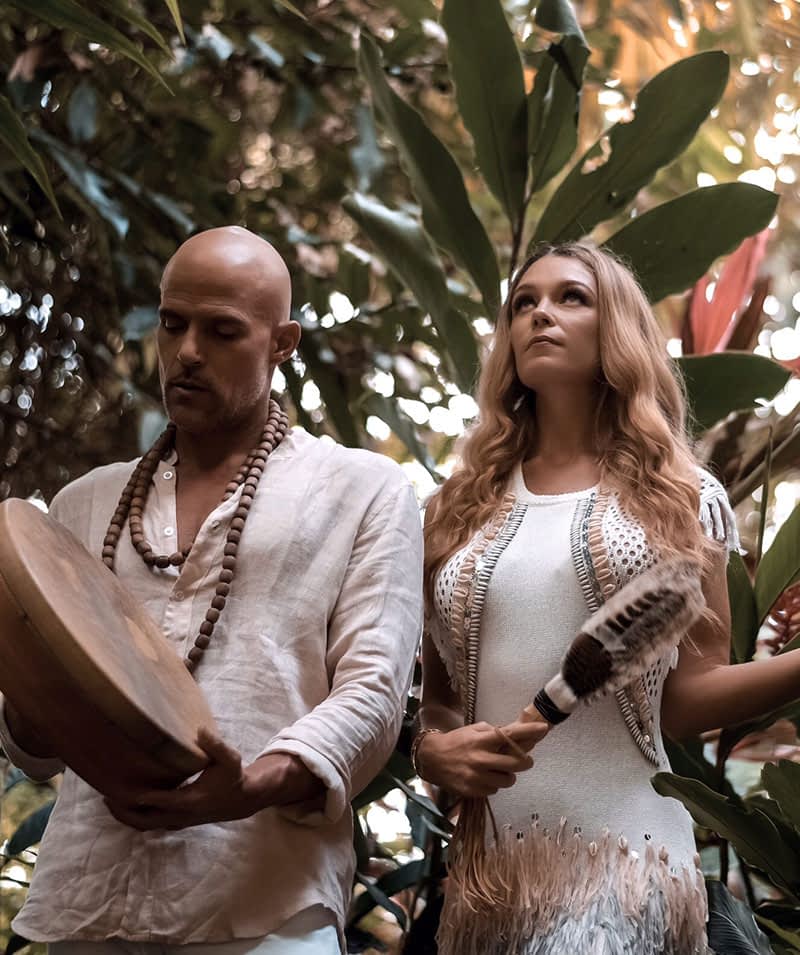 Now Imagine This…
You're using the Soul Remembrance Method to do really, REALLY big things on this planet. The world fully supports every pen stroke over an item on your bucket list.
You know your gifts and why you are here.
You embody what you came here to embody.
Your channels are open to receive more… to be more… to share more of your light and gifts!
You Will Be UNSTOPPABLE!
As a partner. As a business wizard. As a LEADER.
You could walk into any situation blindfolded… perfectly execute decisions from your soul… and be at total peace with the outcome.
You can navigate small challenges…
…Like handling a child's subpar report with ease and grace…
To seemingly DEVASTATING ones!
Like coming up a hair's breadth short of the ticket to $1,000,000!
And shrugging it off because you know your soul will reward you with 10x more abundance, wealth, fulfillment and freedom!
What Others Say About Soul Remembrance
Soul Remembrance Online helps you distinguish whether something comes from your mind, ego, or soul!
So what does that mean?
The mind is internal yet it can deceive us. Left to its own devices, the mind goes crazy!
It reacts to everything yet observes nothing of significance.
Ego needs logic & explanation…
Every True Desire You Have Comes From Your Soul!
It has already happened across time and space!
Your soul requires no explanation.
We help your soul remember what it already knows to accelerate results in your life.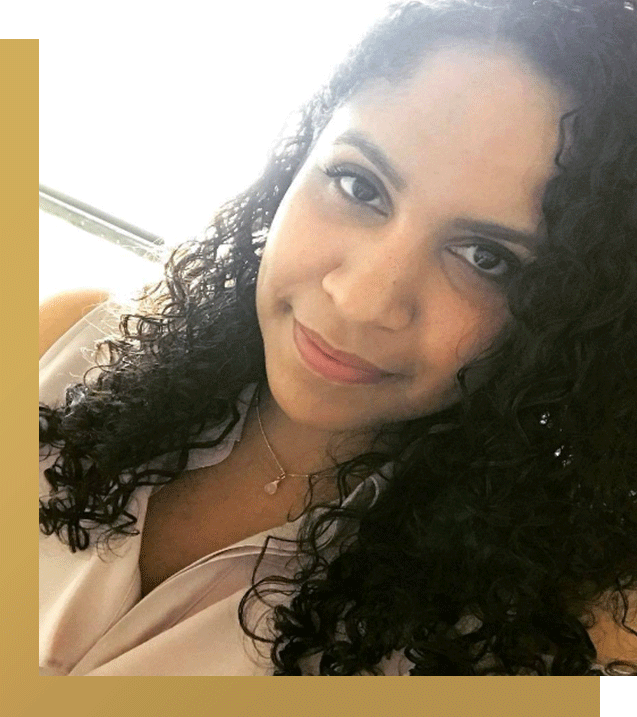 " This course changed my life!
I was asking for an accelerated path and I freaking got it. Thank you so much Regan, JuanPa, and everyone that was apart of this experience."
What's Inside Soul Remembrance Online:
Manifest Abundance & Embody Your Highest Self In All Areas Of Life
Soul Contraction vs. Soul Expansion – Shifting from being closed off to manifestation to a state where possibility flows through you.
Why you must STOP playing chess to eliminate burnout and instead manifest 90% of your results playing an energetic game. (Absolutely critical to do less/achieve more.)
Sharpening the Law of 3-Seconds to know what's right, wrong and make the correct decision in an instant.
9 Forces of the Soul connecting you to the source that turns obstacles into opportunity.
Digging deep to remove the energetic soul blocks..
Igniting your intuition and revealing why you are here…
The Perils of Ignoring Your Soul – My hesitation once cost Regan Hillyer International a $1,000,000 business opportunity!
Understanding the roles divine Masculine and Feminine energies play in your daily life.
Understanding the roles divine Masculine and Feminine energies play in your daily life.
Why you will NEVER have free will or an independent thought until you peel back false energetic layers building since childhood!
Activating your dormant strands of DNA to experience shifts on every single level and unleash even greater genetic potential.
Journeying across time & space to discover your Soul Blueprint past, present, and future for total purity!
Honoring your body as a sacred vessel to fulfill your soul's purpose…
Surrendering control to the highest frequencies that thrust you towards your goal..
Tapping into the vibration of anything you want to manifest…
The daily self-talk that either sabotages your efforts or skyrockets you to more abundance than anyone around you can imagine.
Channeling raw SEXUAL ENERGY into manifestation.
Celebrating your soul via sacred play.
Fully Command Life From Your Core! Awaken your pelvic floor and abdominal muscles aiding energetic release. Become certain in your direction, immovable in your self-belief and unstoppable in your actions!
Custom manifestation rituals that you can perform for many years after enrollment. We help design your unique plan!