Wild Leadership Training
Awaken your intuition and amplify your leadership
Wild Leadership Training
Awaken your intuition and amplify your leadership

Manifest The Life Of Your Dreams And Release Whatever Is Holding You Back In Life

The Wild Leadership Training is a 9 day training to deliver all the tools you need to awaken and magnify your leadership: mindset, ancestral embodiment practices, core realignment, transformational breath work, life enhancing philosophy, mind, body and energy bio-hacking, qi gong, sacred geometry energetics, muscle empowerment, holistic healing, meditation, vibrational medicine and much more…
THIS TRAINING IS FOR IF YOU ARE LOOKING TO:

Commit on a deeper level to your purpose

Amplify the magnet that you are

Learn how to cultivate radiance through your presence

Release thought patterns that hold you from becoming the best version of you

Unveil your blind Spots to release blockages on any are of your life

Awaken your creativity and inspiration

Take your business to next level

Learn the art of abundance and manifestation

Increase your energy, clarity and vitality

Open to your intuition, to downloads and enter into states of flow

Attract more soulmate clients through the awakening of your full authentic self
The Quantum Flow method is a straightforward process but it provides a very useful framework for anytime you want to go deeper in whatever you're feeling, into your purpose or identity or even just everyday life. There's science, spirituality and methodology behind it but it's not rigid. You can weave into different kinds of movements and really tapping into that thing you really want to look at. And so quickly…. just release.. then expand .. and flow from there.. Super beautiful! "
Jason Canniff | Quantum Flow Certification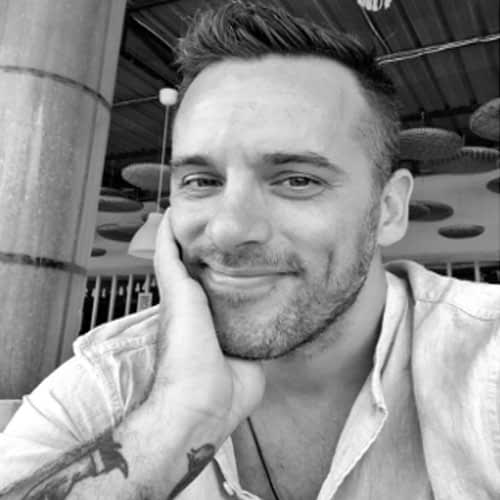 WE WILL BE DIVING DEEP INTO:

Embodying your true purpose

How to fine tune your body for success in every level

Tapping into the dormant parts of your leader

How to bio-hack your mind to access your supraconscious mind

How to constantly tap into deeper layers of your intuition

Unleashing and amplifying the power of your core

How to awaken deeper layers of confidence, trust and inner courage

Amplifying the Authentic Powerful speaker within and learning how to incorporate the quantum flow into the keynotes to impact your audience at every level

How to become the version of you that automatically impacts more people

Designing your daily leadership activation plan

Aligning to the frequency of abundance

The 7 leadership portals that most leaders are unaware of

How to rewire your nervous system so you can open to the next frequency of leadership

Use your emotions as tools of manifestation

The specific method to use your body and muscles to tap into the highest levels of energy possible.

Realigning your inner leadership identity

Realigning your inner leadership identity

How to overcome the inner resistance of your next levels of leadership

Rewiring internal blocks into your greatest gifts and opportunities

Tapping into the five key elements so you can increase your income

Do you feel called to this opportunity?
Book your place now for the 4th-11th December 2019
[gravityform id="1″ title="false" description="false" ajax="true"]